Just a few things I'm reading/watching/buying/loving lately:
BOOKS
YA // Between Us by Clare Atkins – compelling new #LoveOzYA about an Iranian asylum seeker, and a boy she meets at school whose dad works works at her detention centre. So well-crafted with alternating narrators, some parts told in verse.
MG // Missing by Sue Whiting – a gripping new middle grade mystery about a girl determined to believe that her mum who's missing in Panama is still alive. Heartbreaking and had me hooked right to the end.
JF // The Girl, the Dog and the Writer in Rome by Katrina Nannestad – charming, quirky, wanderlust-inducing (and will leave you craving raspberry gelato) – a gorgeous kids' novel about 10-year-old Freja Peachtree's adventures with a madcap writer in Rome. Quirky characters, a unique feel and LOTS of delicious food.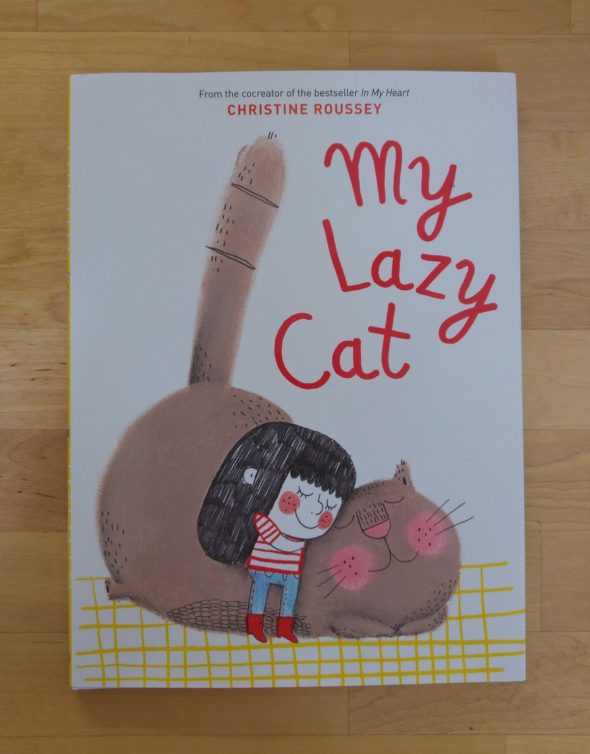 PB // My Lazy Cat by Christine Roussey – Boomer the cat arrives on the narrator's doorstep one day, and quickly becomes her best friend. But the girl decides Boomer's quite lazy, unlike her with all her activities, from judo to yoga. When her day doesn't quite go to plan she follows Boomer outside, and discovers the art of doing 'nothing at all'. Love this story, and the illustrations are adorable!
OTHER STUFF
Shopping: at Miniso – hello, Japanese sheet masks (and other random fun stuff).
Eating: at Sushi Hotaru – favourite sushi train ever, great for a post-Kinokinuya browse.
Watching: I, Tonya –  shocking insights into Tonya Harding's background, phenomenal acting!
Listening to: Lots of podcasts, including (surprise) ours! Episode 1 of One More Page debuted last week, and articles have popped up in a few places, like Books + Publishing here and the SCBWI blog here. Exciting times – and it's almost time for Episode 2 next Wednesday, with our guest interviewee the talented illustrator Nicky Johnston.
Other bookish podcasts I'm listening to lately include That YA Podcast, Better Words, and Words and Nerds, plus long-time favourite So You Want to be a Writer. And in non-bookish pods, excited to discover Wowee!, interviewing artists and creatives, like jewellery designer Emily Green.