Have you ever wondered what your dog is thinking? It turns out they know just what humans want – to be walked! And once they're on their way, these dogs will share exactly how to do it.
WALKING YOUR HUMAN is a picture book for dog lovers everywhere. It's a lighthearted look at the very different ideas dogs have to humans about what makes for a good walk!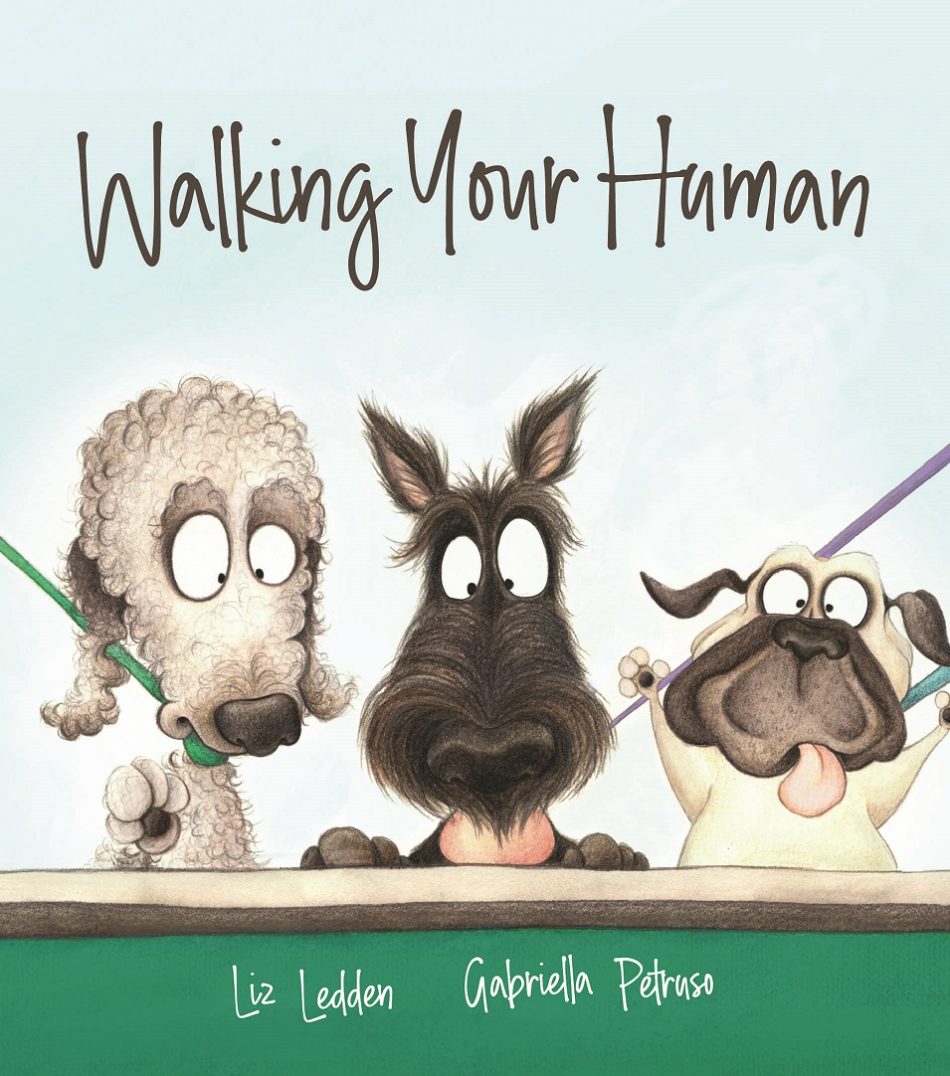 Author: Liz Ledden
Illustrator: Gabriella Petruso
Publisher: Larrikin House
ISBN: 9780648894513
Release date: 1 February 2021
Signed copies are available at Gleebooks (Glebe and Dulwich Hill) and Berkelouw Books (Leichhardt, Sydney)
Order online:
Also available in the UK: WH Smith
US: Barnes and Noble or Target
Worldwide: Book Depository
Schools: Included in Lamont Schools standing orders
GoodReads: Add
Find teachers notes and resources HERE.
MEDIA
A chat with Dani Vee on Words and Nerds podcast, about Walking Your Human, favourite dogs, picture books we love and more: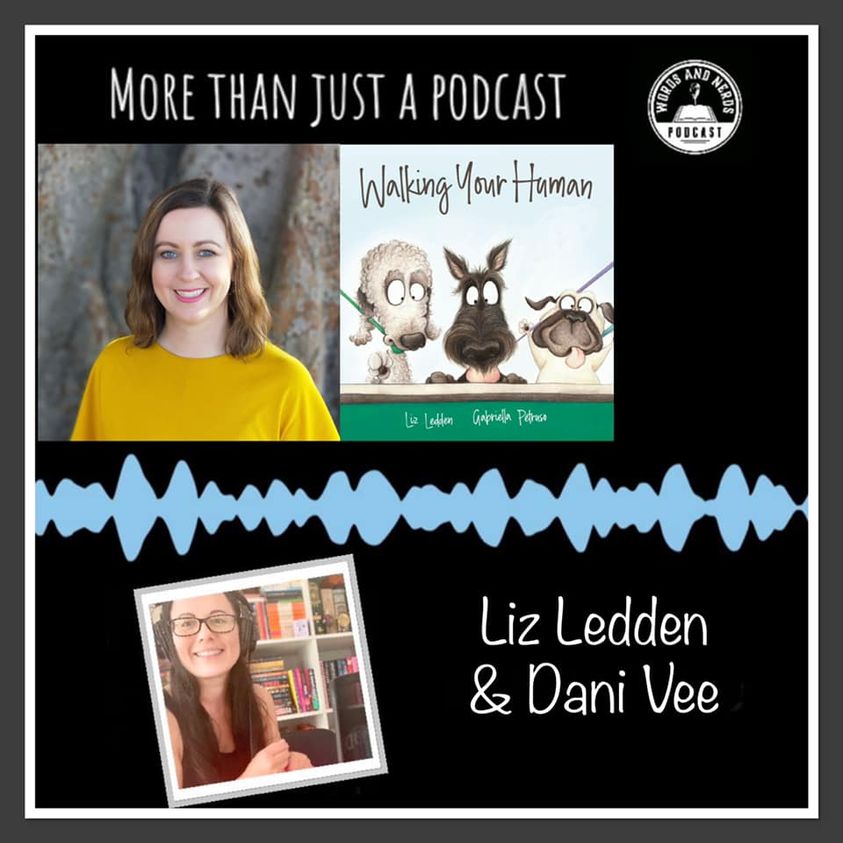 I'm interviewed about Walking Your Human, the writing life, and favourite books and characters on the Reading with a Chance of Tacos podcast with Ken Williams: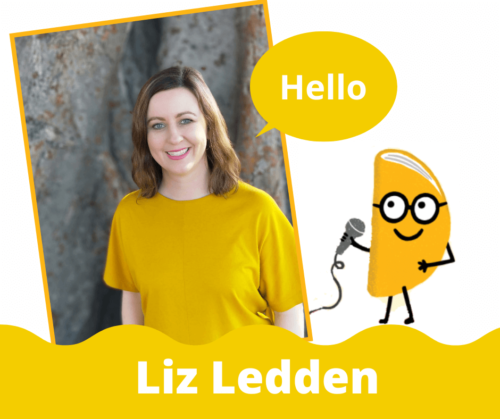 Hear my interview with the publishers of Walking Your Human, James Layton and Mary Anastasiou of Larrikin House, via Ep 55 of One More Page: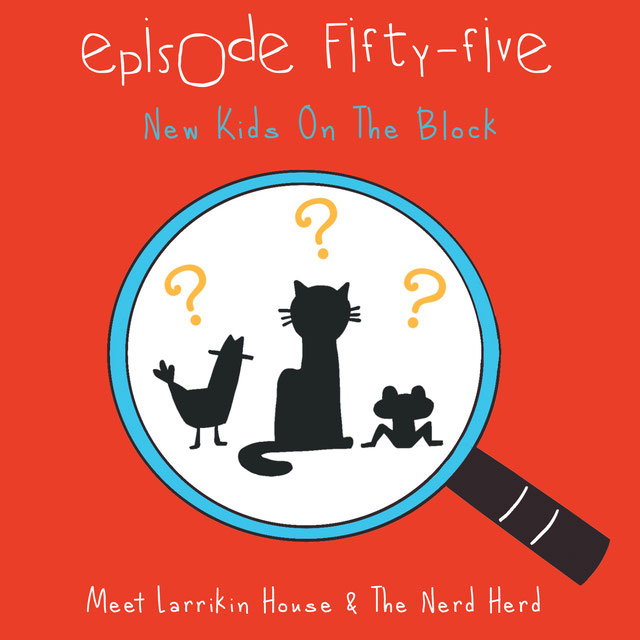 Hear me chat Walking Your Human with a dose of dog love on US-based podcast, Jack Russell Parents with Becca and Gabe:
Author interview – Kate J Foster's blog, author of the upcoming middle grade novel PAWS with Walker Books
Announcement – SCBWI Australia East & NZ blog
Featured 'Sunday Shelfie' – Picture Book Book Club
Guest post Q&A on Kids' Book Review
Reviewed on radio station Hope 103.2 by Debra Tidball on Mornings with Katrina Roe
Author interview – on kids' writer Andrew Dittmer's blog
Meet the Creator and their books interview – Pass it On kids' book industry newsletter, Issue 765 (subscribers only)
Sarah Ferguson (yes, Fergie herself!!) reading Walking Your Human on Storytime with Fergie and Friends:
Story Scoop Episode 10, a video series highlighting kids' book creators and their books by CBCA & SCBWI:
BOOK REVIEWS
CBCA Reading Time – 'I have loved re-reading this book and it will remain on my shelves for a long time. All libraries – school, public and home – should have this title. Highly recommended.'
Kids' Book Review – 'Reading Walking Your Human is sure to make you laugh, and re-think your experience of canines.'
The Never Ending Bookshelf – 'Walking Your Human is the kind of book you keep returning to time and time again because it's so much fun; I actually laughed out aloud with this one …. I highly recommend this picture book for dog lovers, people looking for a good laugh or anyone trying to show their kid all the work that comes with owning a pet (it's educational guys!). This book is quirky and oh so brilliant.'
Reading with a Chance of Tacos – '… it's quirky, funny, silly, the illustrations are amazing, it's everything a picture book for kids should be!'
My Picture Book Heart – 'This clever and comical look at the relationship between dogs and their owners is gorgeously illustrated with bright and expressive characters and is sure to be a winner with dog-lovers, readers who like books with a twist, and those who like a giggle!'
Can You Tell Me a Story – 'As the owner of a big, old dog who has never grown up so much of this funny book is relatable!!'
Kylie Covark, author and Pickles and Pords blog – 'A clever, warm, funny picture book, gorgeously illustrated by Gabriella Petruso.'
Amelia McInerney, author – 'It's a funny, gorgeous, dog-lover's delight!'
Matilda Bookshop (Adelaide) – 'Liz Ledden and Gabriella Petruso give lots of helpful hints on how to keep things exciting, make new memories and even get a treat or two … we give this book five bones!'
The Bookshop Bowral – 'The delightful Walking Your Human by Liz Ledden and Gabrielle Petruso is a funny, endearing story about our furry friends.'
Archie the Story Hound – 'Archie identifies with all the pooches in this book … he loves walking his human too!'
Gleebooks, Glebe – 'Hilarious and loving, this pet-focused story is a beautiful read before bedtime.'
Picture Book Book Club – 'This picture book is so much fun, you will adore it.'
Words and Nerds podcast (February 2021 Reading round-up) – 'This is a beautifully fun picture book … and I know the kids will love this book.'
Schizanthus Nerd – 'If you've ever had the honour of being owned by a dog, you will find every page of this book relatable … I'd buy this book for anyone who's recently been adopted by a dog.'
The Weekend Booktopian Podcast – 'What a fun, beautiful picture book from a dog's perspective on human lives … kids are just going to lose their minds over this book!' (Dani Vee, at 25.22)