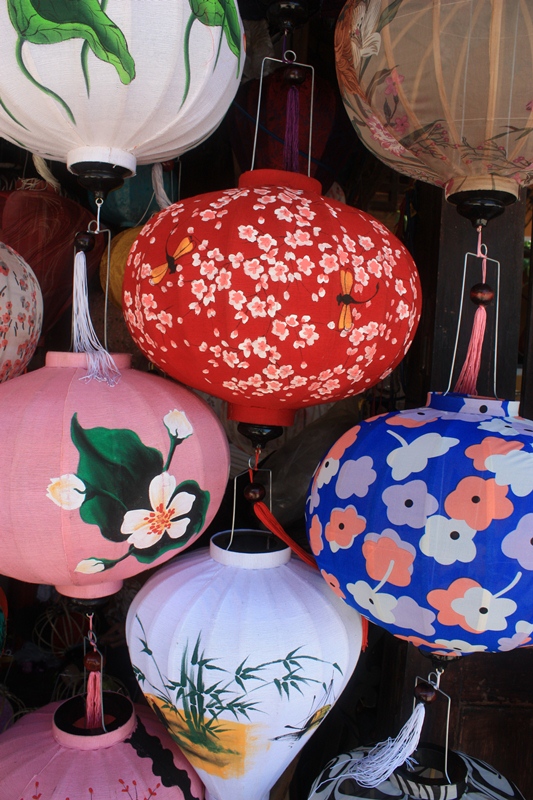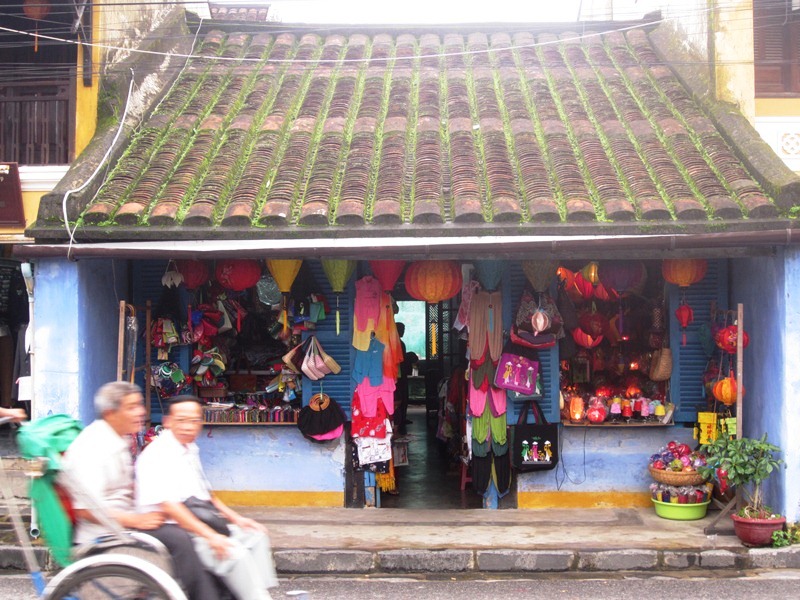 It already feels like a lifetime ago, but a few weeks back I was sunning myself in beautiful Hoi An, hitting up An Bang Beach's bars at happy hour, indulging in massages at Na Spa (how I wish there was one in Sydney – with the same prices!) and feasting on bo la lot, banh xeo and fresh spring rolls galore.
Hoi An is like the ultimate happy holiday land – it's bright and colourful, there are long stretches of beach dotted with traditional round fishing boats, street vendors hawking delicious eats and a stunning mix of architectural gems spanning centuries of French, Chinese and Japanese influence. There are patisseries, cafes, wine bars and restaurants serving up amazing yet cheap Vietnamese food, and of course, there's the shopping.
Hoi An has a long tradition as a trading town, though instead of trading silk for spices with visiting merchants, it now whips up tailor-made creations for backpackers and other modern day nomads in all their guises. Along with clothes and shoes, you can even have jewellery custom-made. If the never ending strips of tailor shops are too much (or you have done the tailor thing to death already) there are several, mostly new, interesting, unique places to shop. One of my favourites was a small store on Le Loi Street called Yee's Leather which sold really cool, colourful leather pieces from handbags to iPad cases, and some cute clothing. One 'Hermes orange' bag, a red leather cuff and a colourful swirly skirt later and I now have a typical case of shopping regret, wishing I bought just one more bag.
Other more boutique-style offerings which have sprung up since I last visited Hoi An are Metiseko, a fashion store using beautiful, organic fabrics with a Japanese bent, and avAna, a chic ode to the fashionable wanderer, with Vietnamese, Indian and Arabic influences and lots of resorty, floaty ware and chunky silver jewellery (shopping regret no. 2 – a pair of silver snakeskin-look ballet shoes on the nothing over $10 shelf. Because I somehow can't recognise a bargain when it slaps me in the face). For general homewares, textiles, gifts and jewellery, a longstanding favourite is the feelgood Reaching Out Fair Trade Store & Workshop. Alot of the items are handmade onsite by disabled locals, and you can even pop out the back and see the artisans in action. Which brings me to shopping regret no. 3 – a stunning sterling silver chain with a leaf-shaped silver pendant. Would have been perfect with, well, everything.
But for everything I didn't buy there was something I did! One of my favourite purchases were some brightly coloured fabric lanterns, handmade by a sweet couple who run a stall just around the corner from delicious eatery Mango Mango, on the 'other' side of the river from the old town. Our five lanterns were less than US$10, the perfect things to adorn our back deck for a colourful Christmas with a touch of Asia nostalgia.
P.S. If you're heading to Hoi An and do decide to go down the tailor shop route, here are a few tips from my old blog that may help!