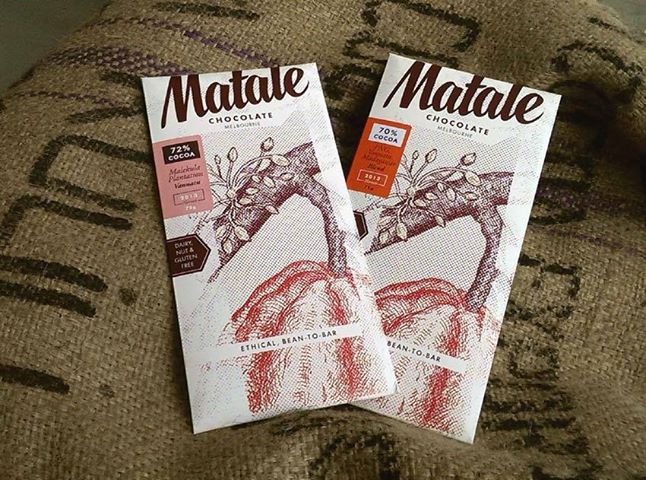 A chocolate addiction, refined
I have this thing where I must eat chocolate every. single. day. Some might call this 'thing' an addiction. I'd like to think of it as more of a….passion?! I definitely do love chocolate, and while sometimes anything under the wide banner of 'chocolate' will do (I'm looking at you, purple packaging of sugar-filled evil) I've come to appreciate better quality, dark chocolate these days, particularly the artisanal bean-to-bar variety. The taste has a whole different level of complexity, it's healthier, and the idea of supporting small-scale cocoa bean farmers is another reason to seek out quality, independent chocolate labels.
My first brush with 'real' chocolate was on my honeymoon in Barcelona, where my tastebuds sang with the discovery of a world of chocolate far removed from the mainstream. I sat in a small square in the Gothic Quarter clutching a fist-sized truffle of rich, dark chocolate, and my life was never quite the same again! In New York, I traipsed around Williamsburg in Brooklyn on a mission to visit Mast Brothers, a true bean-to-bar chocolate business run by two bushy-bearded brothers (and was excited not only for the chocolate, but that the brothers themselves were actually in the shop – food geekery much?!). In Australia, there are several players in the bean-to-bar chocolate scene, with one of the newest taking form after a revelatory visit to some long forgotten cocoa plantations in Matale, Sri Lanka. Enter, Melbourne artisanal chocolate makers, Matale Chocolate.
The taste test
I recently tried two of Matale's single origin chocolates. The first was a 68% variety using cocoa beans sourced from the Somia Plantation in Madagascar. The chocolate comes as a thin, snappable sheet rather than divided into squares (not that anyone needs their chocolate portion controlled, right?!) and imprinted with a textured diamond pattern. It is dark, glossy and seductively scented. This variety has a unique flavour with more than a hint of fruit. Supposedly citrusy, to me it seems to have more of a pineapple flavour. It's complex, strong and different to any chocolate I've tasted before. The richness of the chocolate prevents you from eating it all in one go, which is quite unusual for this self-declared chocolate addict.
The next bar sampled was the 72% cocoa from the Malekula Plantation in Vanuatu. Compared to the 68%, this is more of a traditional, dark chocolate, with a more familiar taste than the quirky Madagascan variety. It has a rich, deep, earthy flavour with hints of smoke and spice. Of the two, the 72% is my pick.
The lowdown
Matale Chocolate makes dairy, nut and gluten-free bean-to-bar chocolate. It is hand made, and uses organically grown, ethically sourced cocoa beans from small farms and co-ops. If you ever need to justify your chocolate addiction (raises hand) Matale ticks all the boxes for a feel-good, guilt-free antioxidant boost. Check here for stockists, follow Matale on Twitter or like their FB page. (I'm super jealous these guys source, make and TASTE chocolate for a living – dream job!).
Disclaimer: This post was made possible with the generous support of Matale Chocolate, who supplied the products reviewed. As always, my views are my own.
Image: Matale Chocolate