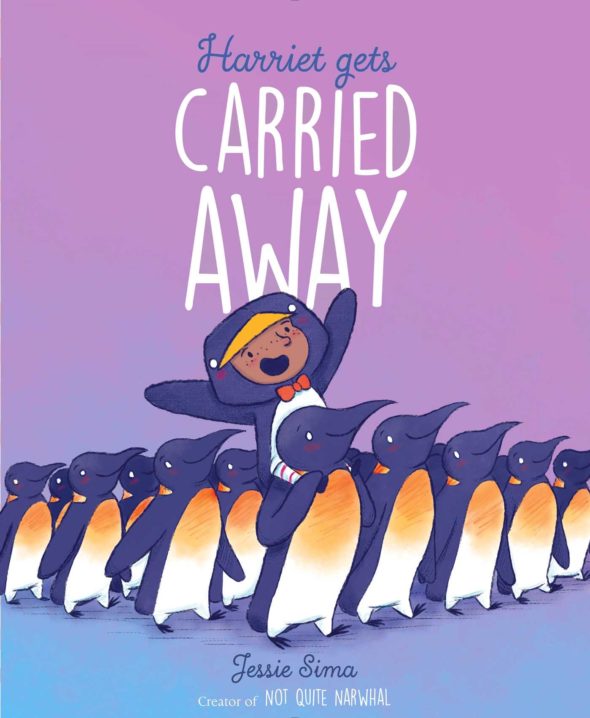 Harriet Gets Carried Away by Jessie Sima, Simon & Schuster US 2018
Harriet loved costumes. She loved them so much, she wore them all the time! On the day of her own dress-up party she went shopping for supplies with her dads (while dressed as a penguin, of course) and got carried away – *actually* carried away, by penguins!
This is an absolutely adorable story that blurs the line between reality and fantasy. It highlights the magic of getting 'carried away' and is ultimately about belonging. The purple-toned illustrations with their touches of yellow suit both the urban and Antarctic settings, and lend the book a unique feel. I love everything about the design of this book, from the hot-air balloon endpapers, to the different cover under the dust jacket (Harriet in all different costumes – cute!).
Aesthetics aside, the story is so well constructed and full of memorable one-liners, with a very satisfying ending. It also has one of my favourite lines discovered in recent picture book readings:
Harriet was almost out of ideas
when one emerged from the sea.
Perfection!