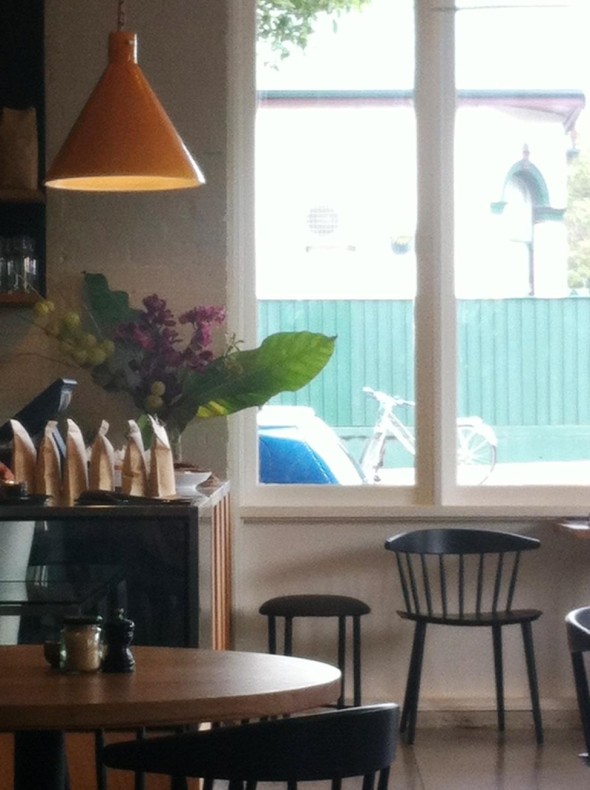 Cafes
+ Latest café crush: West Juliett in Enmore. Opened a few weeks back, the café is in a similar vein to Cornersmith or Bread and Circus, with a focus on natural, high quality, seasonal ingredients. The coffee's great, the space is airy and white with large windows and a few industrial/vintage touches, and the staff are lovely. New favourite.
Music
+ Speaking of crushworthy things…Gold Fields is a JJJ Unearthed band from Ballarat who are on the verge of wonderful things (they just played SXSW, toured the US and appeared on Jimmy Kimmel Live, hello big time). The good news is they are touring Oz in June and… I have tickets! Cannot. Wait.

Food
+ Local Mexican eats: La Lupita in Canterbury is the pop-up restaurant belonging to the Al Carbon taco food truck crew. On a nondescript stretch of seen-better-days Canterbury Road amongst boarded up shopfronts, the restaurant has a casual, fun, converted garage feel, with charcoal grilling action, delicious tacos and the occasional mariachi band! See their FB page for when they're open as it's different each week.

Wellness
+ Coconut oil is being espoused everywhere in health and wellness blogland right now, though it has some critics divided by its purported health benefits. Never one to shy away from a superfood trend I've jumped on the coconut oil bandwagon lately – so far I've used it in stirfries, to cook popcorn with and to roast sweet potato in. The taste and fragrance is delicious and if it does what it says on the tin so to speak, I'm a coconut oil convert.
Also loving…
+ the last days of sunshine at Bondi Beach + ferrying to Bundeena + Manu Chao live at the Enmore + drinks at Waterhorse + eggs benedict at Excelsior Jones (with magic ingredient – celery salt) + contemplating whether your 30s are 'do or die' (scary!) + Mad Men's return + chlorophyll water + Hobart travel plans

How about you?