Here are four stand-out picture books from the current mountain of library loans (actually, the mountain is more like a river, cascading over every surface of the house!):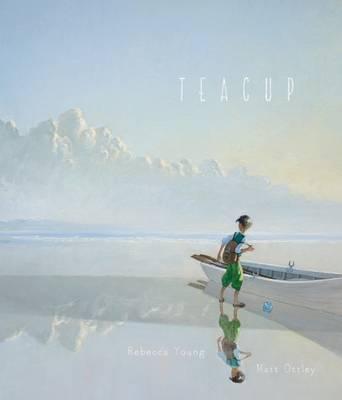 Teacup (written by Rebecca Young, illustrated by Matt Ottley, Scholastic Press, 2015)
A hauntingly beautiful story with a wonderful message of hope, Teacup follows the boat journey of a lone boy. Where he's from or where he's going isn't stated, giving it a fable-like quality, though I see it as an age-appropriate introduction to the plight of refugees.  The illustrations veer from dreamlike pastels to dark tones, mimicking moments of hope and dangerous encounters. The idea of the teacup holding earth from home and the new life it provides is truly magical.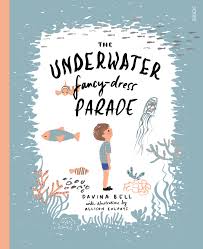 The Underwater Fancy-Dress Parade (written by Davina Bell, illustrated by Allison Colpoys, Scribe Publications, 2015)
This is a repeat borrow – I absolutely love this book and this clever pairing, and can't wait to read their second book together, Under the Love Umbrella. The blue and orange toned illustrations have a striking, retro feel, and the emotional journey of Alfie (who doesn't feel brave enough to be Captain Starfish in a school parade) is so realistic and relatable. It's a wonderful book to share with children to show they're not alone – anxieties about seemingly small things are so very real – and from a writer's point of view it's a fabulous mentor text.
Seagull (written and illustrated by Danny Snell, Working Title Press, 2015)
Seagull's freedom to fly is at stake as he becomes tangled in some rubbish on the beach. No one seems to be able to help despite their efforts, until a small but kind gesture is just enough to set Seagull free. This is a gentle yet touching book with some important themes, from caring for the environment to noticing and helping those in need. The changing colours of the sky reflect the story arc – a beautiful touch.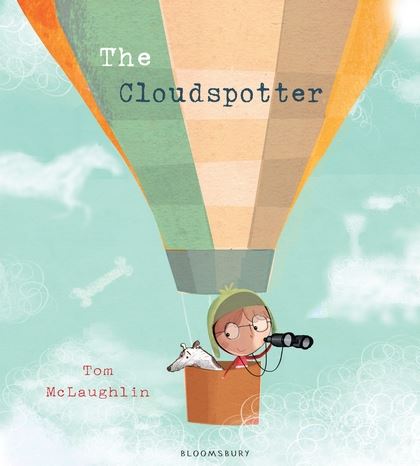 The Cloudspotter (written and illustrated by Tom McLaughlin, Bloomsbury UK, 2015)
Franklin is a loner with a big imagination, and, you guessed it, spots all manner of things in the clouds. Actually, not just things but 'adventures in the sky' (love!). When Scruffy Dog comes along and joins in the fun, Franklin is far from impressed and plots to get rid of him. But cloudspotting is a lonely affair, and perhaps two cloudspotters are better than one! So full of charm and fun, with vibrant illustrations, The Cloudspotter is for dreamers of all ages.