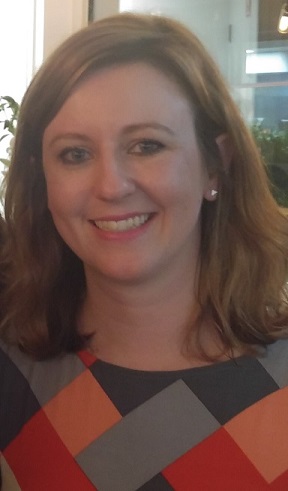 Liz Ledden is a Sydney-based writer of junior fiction and picture books, with her debut picture book just signed with Ford Street Publishing. She is also the co-host of One More Page with friends, writers and book lovers, Kate and Nat. One More Page is a fortnightly kids' book podcast that launched in February 2018, featuring interviews, book reviews and a kids-led segment, and is available on iTunes and podcast apps.
In 2015, Liz completed an MA in Writing and Literature via Deakin University, majoring in Children's Literature. She holds a BA in Media Communications, has taken several writing workshops via Writing NSW and the Australian Writers' Centre, and is currently honing her creativity in the Scribbles course run by author Jen Storer. Liz has won awards for her writing through organisations such as CYA, Writers' Unleashed and Greenleaf Press. Details can be found here.
Before delving into the world of kids' books, Liz held a range of corporate and writing roles, from Deputy Editor and writer for AsiaLIFE Cambodia magazine, to researcher for LUXE City Guides and travel columnist for Tiger Airways' inflight magazine.  She's written website and brochure copy for companies including Insider Journeys, Raffles Hotels & Resorts and Web Salad, a Sydney-based content agency. While living overseas and on long-term travelling adventures, Liz also blogged extensively and contributed freelance articles to print and online publications. She still dreams of technicolour Asian markets and is always plotting future trips.
Liz can be found anywhere involving books, coffee and good food, or on Twitter/Instagram: @liz_ledden